Cut-To-Size Metals And Alloys
Caboodle Metals is a leading supplier of steel, aluminium, brass, copper and bronze that is cut-to-size and delivered to your door.
Our metal cutting services are precise and efficient. We use state-of-the-art equipment to ensure that each piece is cut to the exact specifications provided by you, the customer.  Thus eliminating the need for further cost's of onsite fabrication.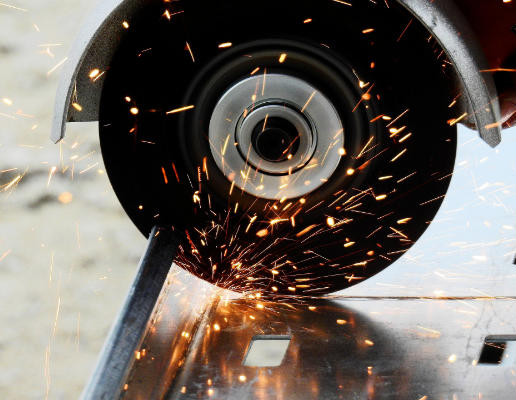 The Caboodle Experience
Our experienced team of professionals have an extensive knowledge of the materials we supply. Our team work closely together sharing their experience to find resolutions to your requests.
We understand that time is always of the essence; we have a variety of shipping options available ensuring materials arrive at their destination on the timeline given at time of order.
Choosing Caboodle Metals for your cut-to-size metals and alloys will enable you to have access to a wide range of materials, precise cutting services; no minimum order value, expert advice, great customer service, great value and keeping you informed every step of the way.
If you would like to speak to a member of our team regarding your requirements or any advice on which materials to use then get in touch with us today on 0800 316 7612.
Read Our Verified Reviews
Have bought from Caboodle Sales over three occasions now (my new favourite seller for metals/plates). Always an easy transaction and the owner is extremely knowledgeable. I struggled to find a particular plate for a small project (knew what I wanted in my head, but couldn't find anyone selling), Caboodle not only spent time trying to find exactly what I needed, but also provided custom engineered piece for me!. Spot on! Quality of the metals that Caboodle sell seems up there with the best (have purchased from other sources in the past with random results on quality) - Delivery on products is super-quick! (same day despatch) Highly Recommended! - thanks Caboodle

Tesh Mistry


January 26, 2022

Contacted this company for some steel tubing that I could use telescopically. The service I received was exceptional and they worked with me to ensure my needs were catered for. Additionally, once I explained my project, they offered to fabricate some parts an supply me with aluminium sheeting which I previously brought elsewhere at a very competitive price.. Thankyou once again for the assistance, excellent customer service with prompt delivery.

peter frampton


February 26, 2022

I couldn't be more impressed with their level of service and quality of product. I was looking for a metal supplier in or around Southampton as I'm often local to the area and found Caboodle Sales online. From start to finish, the service they provided was spectacular with an extremely helpful sales call to help me make the right choice. I used the sheet metal they sold to build my own drone and I will definitely be using them again.

Michael Lloyd


February 26, 2022

Brilliant prompt delivery Had exactly what I was looking for great prices and quality highly recommend

Rebecca Lynch


January 26, 2022

We ordered a sheet of 4mm aluminium from Caboodle sales on line via Amazon. This was delivered very much quicker than what was advised on tracking order and came well protected including proper edging protection so there was no damage to the sheet. The quality of the sheet is very good as well. So well done Caboodle we would certainly use you again.

Carol Day


January 26, 2022

Amazing service and a great product From start to finish the advice was excellent

Kevin McAnulty


December 26, 2022

Couldn't see exactly what I needed over whole of web except on Caboodle Sales. I required longer lengths than advertised so contacted Ross at Caboodle Sales who was extremely helpful. After a couple of courtesy calls from him to confirm he could accommodate me, the order was sent off and received in a few days. Good delivery speed from South coast of England to mid Scotland so distance doesn't seem to be a problem. Good, courteous experience. Have used Caboodle Sales a few times and can recommend.

Ray B


January 26, 2022

I ordered a number of polished stainless steel pieces through Amazon which failed to arrive by Hermes delivery. I called the MD of Caboodle (Ross Hennessey) who immediately arranged next day delivery free of all charge. I am delighted with this company and their professional service- would 100% recommend to all.

Andy Pittock


July 26, 2022

I was looking for a local steel supplier in Southampton and I'm so glad I found Caboodle Sales! Fast, efficient and the delivery came much faster than expected. The steel sheets I needed were high quality and were cut to the exact dimensions I requested. Definitely using this company again.

Abigail Jennifer


September 26, 2022
Additional Areas We Cover
Whilst Caboodle Metals is based in Southampton, we also deliver to many other areas. Check out just a handful of some of the places we deliver to: